ARMED GRASS NETTING
Plastic Netting used mainly for erosion control and steep slopes.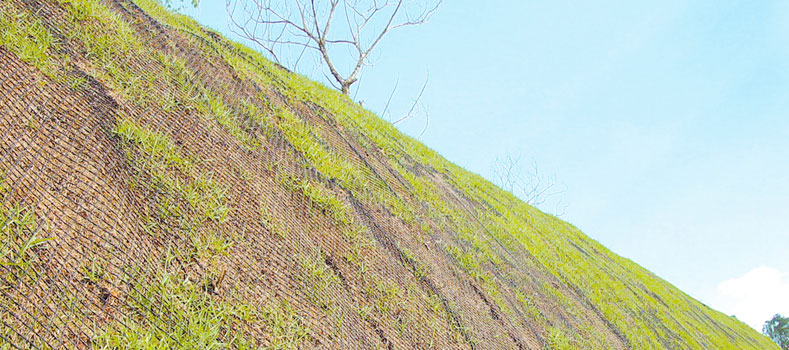 About the product
Armed Grass
is a slope protection system especially recommended for steep slopes on easily erodible soils.
This system protects the slope, especially after planting, because the grid is used as reinforcement, shading for the slope, and conserves soil moisture, ensuring a good germination rate.
Main applications
Erosion control
Steep slopes
Lakes, canals and rivers banks
Characteristics
Colors: Black
Width: 1.50m and 2.00m
Length: 50 meters